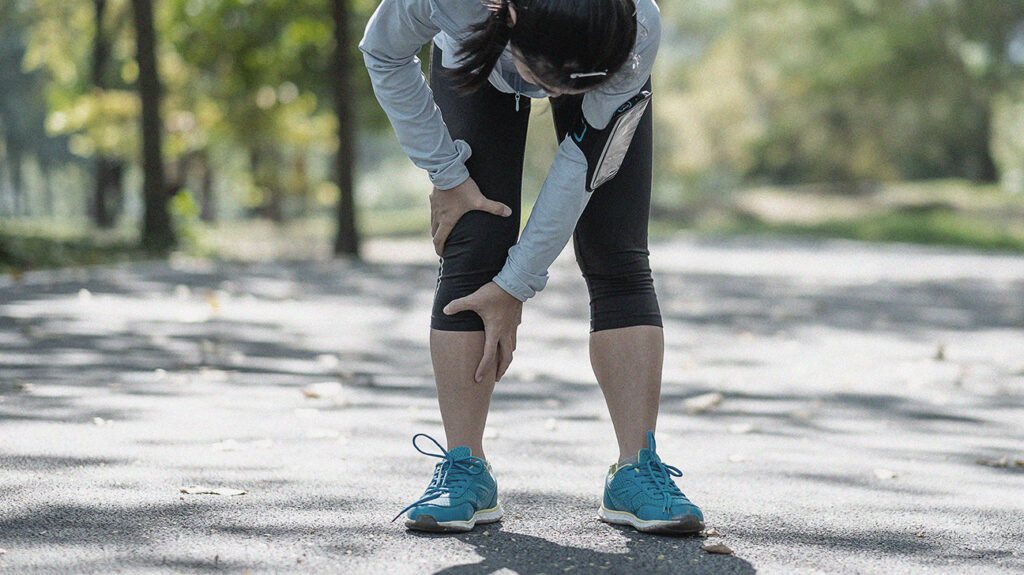 Tired legs? 20 tips to relieve them fast
If now that the heat begins you fear that the discomfort of tired legs will appear or be accentuated, we will tell you everything that works to relieve them. You will feel light and deflated.
Feeling tired, heavy, swollen legs, suffering from frequent cramps, pain… it is usually due to circulatory problems. Your heart is a pump that sends the blood to the feet and then, from the feet, this blood has to return to the heart. But if for whatever reason, the veins have lost tone, this return is not easy, the blood can accumulate in the legs and this causes discomfort.
WHY DO MY LEGS FEEL WEAK AND SHAKY?
There are many reasons why you may feel heavy – overweight, sedentary lifestyle, heart problems, kidney problems… – but don't get overwhelmed. Women are more likely to have circulation problems in the legs, but there are other factors that influence:
Genetics. If your parents suffer from varicose veins, it is likely that you "inherited" them.
Overweight and obesity. They are related to high pressure and cholesterol, so they directly affect blood circulation.
smoking. Smoking damages blood vessels and thereby impairs return circulation.
sedentary lifestyle Lack of exercise is another factor that impoverishes circulation because the muscles lack tone.
Type of job. People whose professions involve spending many hours on their feet without moving too much (hairdressers, shop assistants, cooks…) are at higher risk.
Pregnancies. The pregnancy belly compresses the iliac veins and causes varicose veins to appear, although they usually disappear after childbirth.
20 TIPS TO RELIEVE THE PAIN OF TIRED LEGS
If your legs feel tired, we tell you 20 tips that can be very useful and will help you feel much more relieved. They are easy to incorporate into your day and do not require much effort. Ready?
HYDRATE YOURSELF (AND IF YOU DO IT BY DRINKING TEA, MUCH BETTER)
If the body is well hydrated, it is easier for the heart to pump blood. The American Heart Association warns that if you drink when you feel thirsty, your body may already be dehydrated. So if it's hard for you, set alarms on your mobile or look for other strategies. Tea is a great ally. Studies have shown that the antioxidants in tea help improve circulation, whether it's black or green tea.
PASSIVE STRETCHES
According to a recent study from the University of Milan, passive stretching—that is, stretching that relaxes your leg muscles by using your body weight, a strap, or gravity to stretch them —improves circulation. The researchers found that, after 12 weeks of stretching 5 times a week, the arteries had increased blood flow and the dilation of the veins and that stiffness had decreased.
PRACTICE YOGA
The yoga posture known as Legs Up the Wall is a popular asana that consists of keeping your legs elevated for between 5 and 20 minutes so that gravity helps drain them and thus relieve – not treat – heaviness and swelling.
How is it done? Very easy. Lie on your back, with your ass as close to the wall as possible, and support your legs completely against the wall, and – this is the important thing – keep your feet together and your soles facing the ceiling. If you have high blood pressure or heart problems or are pregnant, check with your doctor before doing so.
DON'T CROSS YOUR LEGS FOR A LONG TIME
Crossing the legs neither makes varicose veins appear nor causes complications in pregnancy as the myth says. However, a study published in the Journal of Clinical Nursing has verified that it does increase blood pressure. The key is time: in any case, the pressure returns to normal when you cross them; therefore, the recommendation is not to hold this posture for too long.
WHEN YOU ARE SITTING, DO EXERCISES
While sitting, stand tall and use a footrest so your knees are higher than your hips. And at the slightest opportunity, get up for a short walk, and answer the phone on foot… she Moves her feet in circles, rotating her ankles clockwise and counterclockwise. If you feel especially sore, take off your shoes and roll a tennis ball back and forth with the soles of your feet.
SWAY
This movement causes a contraction and subsequent relaxation of the gastrocnemius, which helps stimulate return circulation. And do pointe-heel, as it is another way to enhance the "muscle pump" of the legs, that is, to activate the muscles of the legs that send blood to the heart. You can also walk on tiptoe. If you don't have much time to walk, do it on tiptoe. The pressure that the muscle makes when contracting when you are on your toes favors venous return and relief.
SUPPORT YOUR FOOT WELL WHEN CLIMBING STAIRS
Well then, put your whole foot on the step and not just the tip of your foot, as we usually do. By not supporting the entire plant, the calves contract and compress the veins that run through them, which accentuates the heaviness.
FOLLOW A MEDITERRANEAN DIET
One of the main conclusions of the largest study carried out on the Mediterranean diet, PREDIMED (PREvención DIeta MEDIterránea), is that this diet rich in fruits, vegetables, legumes, nuts, and extra virgin olive oil contributes to heart health and, therefore, to good circulation. To follow it, you can take a look at our article on the Mediterranean diet, in which we give you a lot of tips and recipes.
The Western diet, very rich in fats and simple flours, on the other hand, prevents the liquid present between the cells from moving well and this causes swelling; and swelling ends up affecting your circulation.
In addition, we must greatly moderate the consumption of foods that contain more salt than we think, such as cheeses, sausages, smoked meats, sauces, bread, pickles, canned food, and prepared meals…
HOW IS YOUR REGULARITY WHEN GOING TO THE BATHROOM?
If you strain to have a bowel movement because you are constipated, it increases the pressure on the veins and weakens them. If even following a diet rich in fiber such as the Mediterranean you find it difficult to be regular, you can take soaked flax seeds or prunes to help you.
SUBMERGE YOUR LEGS IN COLD WATER
With the heat, there is a dilation of the veins which increases the heaviness and swelling. Immersing the legs in cold water in the bathtub, the pool, or the sea neutralizes this dilation because it causes the opposite effect, a vasoconstriction that increases the pressure exerted by the blood on the venous walls and makes it return more easily to the heart.
PRACTICE EXERCISE
But not just any type of exercise, as not all of them, will help you combat heaviness in the leg area. Here are some that will help you:
walk. It is the simplest exercise, but it is very effective if you reach 150 min per week and alternate walking with a faster pace.
swim. The massage that the water does drain and improves circulation. In addition, it releases the pressure on the legs when exercising in the case of being overweight.
Bicycle. It is another exercise that works the leg muscles without impact. You can use it for your trips.
Force. Weight-bearing, bodyweight, or machine exercises are just as effective as cardio for leg health.
And if they are impactful? It will depend on your doctor's recommendation, but any exercise is better than none.
MASSAGE WITH COLD EFFECT CREAMS
These creams contain ingredients such as menthol and eucalyptus, which impart a freshness that lasts for a while. You have to apply them with a foot massage to English. In addition, you can also use a cold clay poultice, as it has an anti-inflammatory effect. Dissolve clay (sold in pharmacies) in fresh water and apply it on the legs. Cover with a bandage and leave for two hours.
SUNBATHE FIRST AND LAST HOUR OF THE DAY
The sun is good for the legs because when its rays hit our skin we synthesize vitamin D, which helps stimulate circulation. But… the heat is not good for the legs because it is a vasodilator. So the ideal is to sunbathe in the coolest moments of the day. Even if you sunbathe regularly, it may be difficult for you to synthesize this vitamin. Keep an eye on its levels with a simple blood test in case you need to boost it with supplements.
WALK BAREFOOT ON NATURAL SURFACES
Walking barefoot on uneven terrains, such as beach sand or grass, stimulates circulation. Footwear immobilizes and weakens certain muscles of the feet and ankles, so when you walk barefoot you recover natural movement and strengthen these muscles, which improves irrigation.
WHAT CAN NOT BE MISSING FROM YOUR PLATE
Cinnamon. It has components with anti-inflammatory action. Another interesting spice is cayenne, whose capsaicin stimulates circulation.
pomegranate. Its richness in phytochemicals such as flavonoids, anthocyanins, and antioxidant ellagitannins makes it a powerful vasodilator.
onion. Eating it regularly, especially raw, thins the blood and prevents the formation of clots. And it is also a very diuretic.
Beetroot. It is rich in nitrates, which have a vasodilator effect by widening the vessels, which improves blood flow.
Green leafy vegetables. They also have nitrates with a vasodilator effect. And a lot of potassium, which helps drain fluids.
Nuts. Its flavonoids protect veins and arteries from the deterioration of free radicals. In addition, they have anti-inflammatory and vasoconstrictor action.
Fruits of the forest. They are rich in anthocyanidins, which make their regular consumption improve peripheral circulation and help prevent varicose veins.
Blue Fish. Its omega 3 dilates the veins, thin the blood, and reduces the risk of thrombi forming.
CHECK IF YOU STEP WELL OR IF YOU SHOULD WEAR INSOLES
Having flat feet or high arches means that the weight is not distributed evenly, so the sole of the foot does not pump blood well upwards. Therefore, if you notice heaviness, it may be good to consult a podiatrist in case you have to use corrective insoles.
Although contrary to what is often said, high-heeled shoes do not cause the appearance of varicose veins, it is true that their continued use can accentuate the heaviness of the legs or other discomforts. It is better to wear shoes with a wide width and a heel of no more than 3-4 cm.
COMPRESSION STOCKINGS, ONLY IF ADVISED BY THE DOCTOR
Its use can slow down the evolution of varicose veins, but it depends on the degree of venous insufficiency. They should also not be used if there is an arterial problem, ulcers, or eczema. In summer they have only indicated in case the circulatory problem is very advanced. The alternative is rest socks, which support the leg a little and favor circulation but without exerting the pressure of the stockings.
SIDE SLEEPER
Specifically, on the left side. While raising the foot of the bed to improve circulation does not have any scientific backing, a study from the Martha Jefferson Hospital in Charlottesville (USA) maintains that sleeping on the left side releases the inferior vena cava and thus makes circulation easier to return.
TREATMENTS FOR VARICOSE VEINS
If there is a genetic predisposition to suffer from them, even with good habits they usually appear, although later, less severe and with a better response to treatments like these.
Spider veins. Your doctor may prescribe phlebotomist drugs if you have tired legs; or diuretics, when there is also swelling. You may also consider sclerotherapy – an injection into the vein with a drug that destroys the tissue and causes it to eventually reabsorb – or percutaneous laser treatment, which is applied from the outside and removes small varicose veins through the skin.
Visible veins. They can be treated with photodynamic therapy, which combines percutaneous laser with sclerotherapy. Or by using an intravenous laser, which, unlike the percutaneous one, is applied by making a small incision in the vein. You can also use radiofrequency, which is done by inserting a catheter into the vein to raise the temperature inside and "seal" it.
thickened veins Phleboextraction and ligation is the most used technique for very advanced varicose veins. It consists of extracting all the varicose veins and also the saphenous vein, the main one in the leg, which is usually the origin of most varicose veins. Microsurgery or the CHIVA technique can also be considered, which, unlike conventional surgery, does not remove the veins but rather restores their function.
WATCH FOR SYMPTOMS
There are a series of symptoms that we can detect in time and go to the doctor to prevent the problem from escalating. We list them below:
Ramps or cramps
Heaviness
foot numbness
More or less constant tingling and itching
Pain after walking for a while or putting your legs up
ankle swelling
Cold feeling in the feet
Dark spots on ankles and legs
The appearance of spider veins