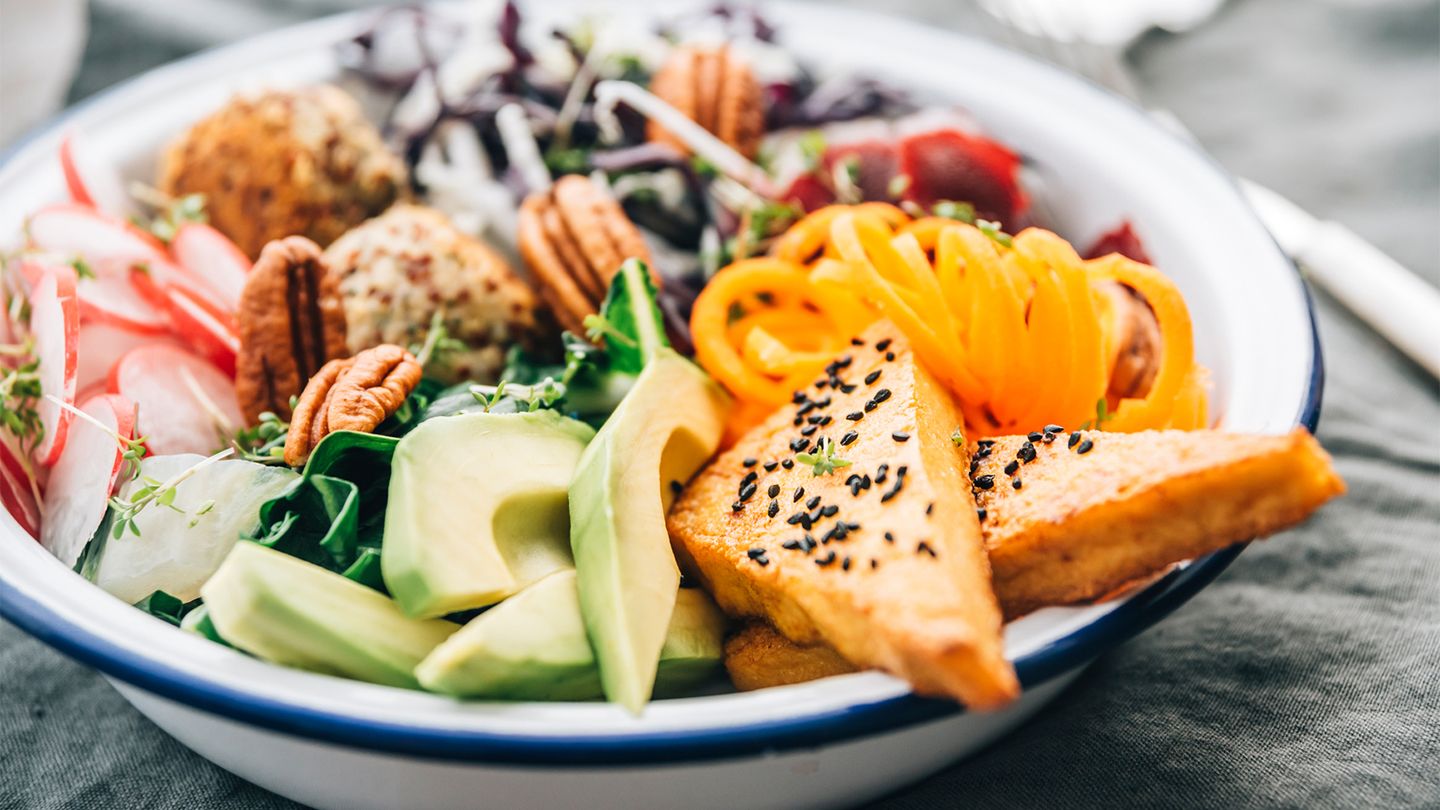 12 light protein foods that help you lose weight
Do you want to lose weight without starving and burning more calories? Bet on proteins, your great allies, especially if they are the ones we are telling you about.
It's not magic, it's science. Proteins have been proven to suppress hunger because they remain in the stomach for a long time. In addition, although they provide the same calories as carbohydrates (4 kcal/gram), the body burns more calories digesting them than it uses for carbohydrates or fats.
In other words, they are a perfect combo to help you lose weight. But not everything goes. For the diet to be easy, fast, and effective, they must be healthy foods, rich in protein, and low in calories.  Keep reading, because we tell you the ones that will really work.
HAVE YOU TRIED QUAIL EGGS? YOU SHOULD DO IT
Quail eggs have more protein than chicken eggs and the same calories and fat, but more cholesterol. They also provide twice as much iron, which women are always interested in. 5-6 of these eggs are equivalent to 1 hen and you can consume them 1-2 times a week. If your breakfast is high in protein, not only will you arrive at the meal less hungry, but it will also activate your metabolism.
SKYR, THE DAIRY THAT SURPASSES EVEN GREEK YOGURT
The skyr has carved a niche for itself on supermarket shelves for good reason. This dairy has more protein than Greek yogurt, which in turn contains twice as much protein as regular yogurt. And it's very low in fat; On the other hand, the Greek is very fatty and, therefore, more caloric.
Which one to take?  The natural without sugar. If you want more flavor, mix it with fruit.
AND FOR TOPPING, PIPES: CHIA, PUMPKIN…
If you usually put protein at breakfast based on sausage, sunflower seed toppings will help you do it with vegetable protein. How? Spread a piece of toast with banana and add 1 tablespoon of chia seeds (3 g of protein); or with avocado and 1 tablespoon of pumpkin seeds (2.5 g protein). You can also include them in creams, salads, yogurts, and granola…
HOW OFTEN DO YOU EAT OCTOPUS, CUTTLEFISH…?
If it is from time to time, maybe you should increase it because octopus only has 69 kcal/100 g, and it is as rich in protein as white fish, which we always think of when we talk about light protein. Cuttlefish is just as light; and squid, is somewhat more caloric (92 kcal/100 g), but still lighter than chicken (195 kcal/100 g)
RED MEAT IS ALSO LIGHT
The recommendation is to eat red meat only once a week or every fortnight. And this means that we can "invest", for example, in beef or pork tenderloin, a very lean meat that is 75% protein. The ideal is to take these meats grilled or in carpaccio or tartare, for example.
PISTACHIO, THE COMPLETE AND SATIATING VEGETABLE PROTEIN
It has more protein than the egg per 100 grams (17.6 g, the pistachio, and 12.5 g, the egg) and, like this, its protein is complete, that is, although it is a vegetable, it has all the essential amino acids. The portion of pistachios is 28 g –49 units–, and if you eat them in shell, you eat slowly and they fill you up more.
WHERE YOU PUT RICE, PUT QUINOA
This pseudocereal is another one of the few plant-based complete protein foods. So if, for example, you make it with vegetables, you have a complete dish. Do you play sports? Due to its starch, quinoa supplies progressive muscular energy, ideal for resistance exercises. If you train strength, it ensures muscle repair and development. And as you know, good musculature helps to lose weight because it burns calories at rest.
CLAMS… NOT JUST AN APPETIZER
Molluscs, like shellfish in general, are rich in protein and low in calories, so you are interested in including them not only in vermouth.
How? With pasta, rice, sautéed with vegetables, and vegetable stews.
SEITAN, THE OTHER LEAN "MEAT"
Made from wheat gluten, it provides almost as much protein as chicken meat, but without fat and with a few fewer calories. Here we leave you some vegetarian recipes, among which you will find seitan, to inspire you.
Stewed with mushrooms. You will get a hyper protein dish because mushrooms are also very rich in protein, especially dehydrated ones.
OATMEAL, A PROTEIN WITH FIBER
It is a good idea to include oat flakes in breakfast, because they are very rich in protein but also in fiber, something that foods of animal origin cannot say.
Cook it. With milk or with some vegetable drink, better if it is made with nuts because the proteins of cooked foods are better absorbed.
TOFU, YOUR NEW "BEST" FRIEND
Of all soy derivatives, the vegetable champion in protein is the one with the fewest calories. It is very versatile, so you can take it in soups, stir-fries, desserts, etc
THE "OTHER" LEGUMES (AND THEIR PROTEINS)
Edamame. It is fresh soybeans, still in their pods, very rich in protein, iron, and calcium, and without any cholesterol.
lupins. Like lentils, it was also considered the "meat of the poor" due to its high protein value and low price.
Peas. Very rich in protein, like the rest of legumes, and easier to digest, they can be eaten fresh.
Peanuts. They are the "nuts" that provide more protein and more essential amino acids, of course, they are legumes.
habitats _ In addition to having protein, they are a natural "doping" due to their high content of a dopamine precursor.
Conclusion
We hope that you enjoyed reading our blog post about how to lose weight. We hope that it gives you some food for thought about how you feel about your weight, what you are doing to make changes, and what you hope to accomplish in your weight loss journey. If you would like to reach out to us, we would love to hear from you!