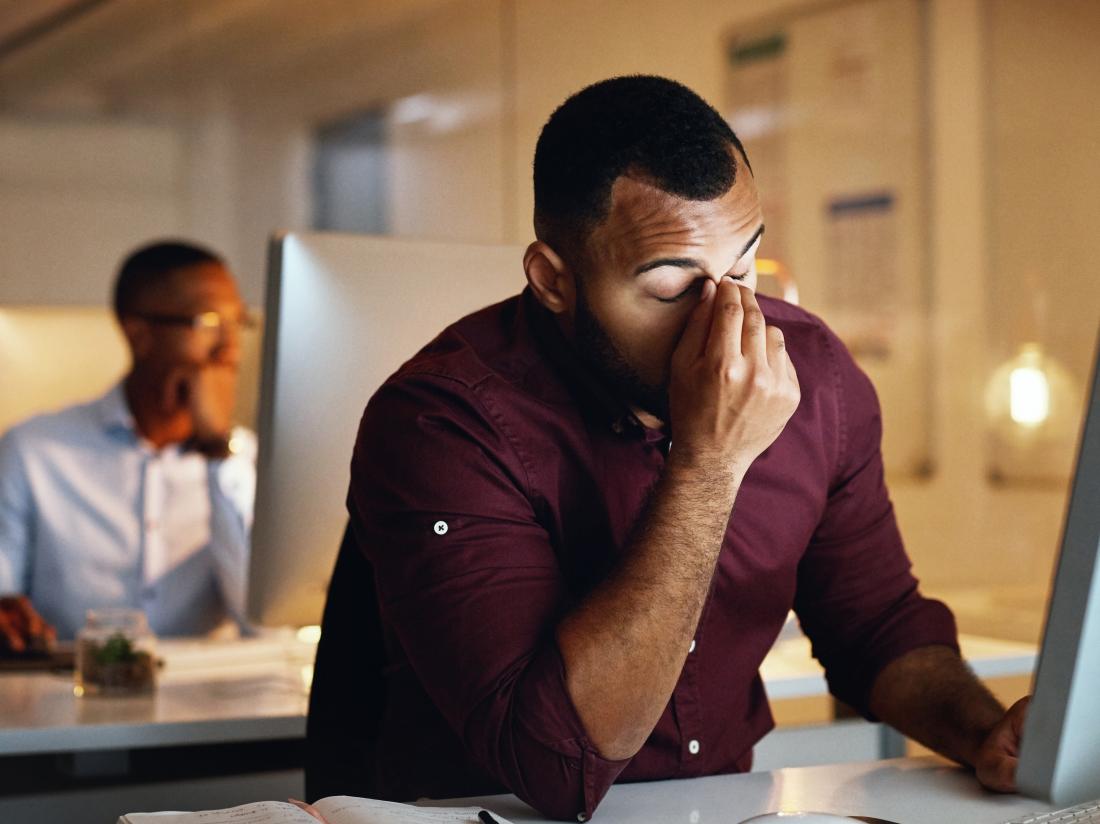 Guide to know if you lack any vitamins
You feel tired? do you lose too much hair? Do you have headaches? They could be symptoms of a lack of vitamins. Find out what your body needs to be back on top!
Vitamins work to strengthen our health and, with it, our immune system, which is essential in times of pandemic. Pay attention to the small symptoms that can alert you to a deficiency.
VITAMIN B1: ARE YOU EXHAUSTED AND FEEL MUSCLE WEAKNESS?
Although these are symptoms that can be related to the coronavirus, it can also be a deficiency of this vitamin. And it is that its function is to transform what we eat into energy. It also influences the nervous system, vision, and diabetes. The 1.2 mg needed per day can come from meat (chicken, pork), legumes, grains, or brewer's yeast. But freshwater fish, raw shellfish, or alcohol abuse make it difficult to assimilate.
VITAMIN D: HIP AND LUMBAR PAIN?
It can be one of the few symptoms of a lack of vitamin D, since, although it causes weakness in the bones and teeth because it influences the absorption of calcium and phosphorus, it does not usually give signs. It is detected when doing an analysis, bone densitometry or when a fracture is suffered.
Your relationship with COVID-19. An Israeli study ensures that having correct levels of vitamin D helps fight the virus.
How to get it. Exposing yourself to sunlight, since it is synthesized when it falls on the skin for a time that varies from 15 min. in summer to 130 min. in winter. There are some foods such as salmon, and dairy… that provide it but in small quantities.
VITAMIN H: IF YOUR HAIR FALLS OUT MORE THAN NORMAL…
Suspicion of a lack of vitamin H or biotin, which not only influences the health of the skin and hair but also, what is very important, in the production of antibodies, in addition to lowering the concentration of glucose in the blood, which is essential if you have diabetes. Under normal conditions, there is usually no vitamin H deficiency because it is easy to obtain from foods such as fish, eggs, mushrooms, nuts, brewer's yeast, or dry peas, among others. But taking antibiotics for a long time can cause a lack of them. Also consuming raw egg white usually prevents its correct assimilation. Contrary to popular belief, the nutrients in the egg are better assimilated if it is cooked.
VITAMIN B9: DO YOU HAVE A HEADACHE AND ARE YOU PALE?
This vitamin, commonly called folic acid, is well known by women who have been pregnant because their diet is usually reinforced with it since it prevents malformations in the fetus. But his lack goes much further…
From anemia to cancer. B9 helps the growth of red blood cells, so its deficiency can lead to megaloblastic anemia. But in addition, this vitamin helps prevent certain types of cancer.
Easy to get. We need about 400 mcg of folic acid, which we can easily obtain by eating 150 g of spinach, escarole, or chicory. During pregnancy, it is recommended to increase the daily dose to 600 mcg. Other foods that provide it are green leafy vegetables in general, citrus fruits, legumes, or eggs, among others.
VITAMIN A: IF YOU HAVE PROBLEMS SEEING IN LOW LIGHT
Then consult your doctor, because if vitamin A deficiency persists, not only can you lose your vision, but it also puts your immune system, the cardiovascular system, the lungs, and other vital organs such as the kidneys in check. Avoiding its deficiency is easy since women should take about 800 mcg of vitamin A daily, which we can obtain from a large carrot (100g), although the richest foods in vitamin A are fatty (dairy, egg yolk, fish oil…). What we get from vegetables is pro-vitamin A or beta-carotene, which when digested becomes vitamin A, which is equally valid. So green or orange vegetables should not be missing from your plate either. Discover how to prepare great dishes to eat greener!
VITAMIN B3: DIFFICULTY DIGESTING?
The lack of vitamin B3 or niacin could explain to them because it is key for the functioning of the digestive system and also of the thyroid. In addition, its deficiency can also trigger diarrhea, and skin problems or lead to a depressive state.
Avoid it by taking about 15 mg of this vitamin daily, which you get with 150 g of chicken breast, for example. It is also present in other red and white meats, legumes, peanuts, and pears (especially in the skin).
VITAMIN K: WHEN YOU'RE FULL OF PURPLE…
Bruises, nosebleeds, and even the appearance of blood in the urine or bleeding gums are symptoms of a lack of vitamin K, which is what favors blood coagulation. It also helps increase bone density, preventing osteoporosis. It is not very common for us to lack this vitamin because it is present in many foods we consume daily, such as green leafy vegetables, fish, eggs, or fruits such as bananas or kiwi. However, prolonged use of antibiotics can cause it.
Remember: a varied diet, Mediterranean style, favors us to take the necessary vitamins.
VITAMIN E: DO YOU HAVE TROUBLE COORDINATING YOUR MOVEMENTS?
It could indicate a lack of vitamin E or tocopherol, which not only influences the muscles and the nervous system, hence the coordination problem, but also the immune system. But if your diet includes foods like olive or sunflower oil, nuts or seeds like sesame seeds, and green leafy vegetables, you won't have a problem getting the 15 mg of this vitamin you need daily.
VITAMIN C: IF YOUR GUMS BLEED…
You may lack vitamin C and run a higher risk of contracting respiratory diseases because this vitamin not only repairs and maintains bones and cartilage, but also influences our defenses to be high and able to fight viruses, and helps prevent heart disease.
What does it give you? Women should take about 75 mg of vitamin C daily, which we cover by eating a large orange or a kiwi a day.
Are you a smoker? In addition to reminding you of the many health benefits of quitting, we recommend increasing your daily dose by an additional 35 mg.
AND DON'T FORGET: BETTER TO EAT THEM THAN RESORT TO SUPPLEMENTS
The European Food Information Council states that a balanced diet provides all the nutrients necessary for good health.
If there are deficiencies. It should be the doctor who indicates, after reviewing the diet, if it is necessary to supplement and in what quantity to do so.
Vegetarians and vegans . It is the only diet that should be systemically supplemented with B12.
Conclusion
We hope you enjoyed our blog on vitamins. Vitamins are a great way to make sure that you get all of the nutrients your body needs to function and operate properly. From omega-3 to zinc, it's a great idea to supplement your diet with vitamins to make sure you are getting the right amount of the right nutrients in your diet.